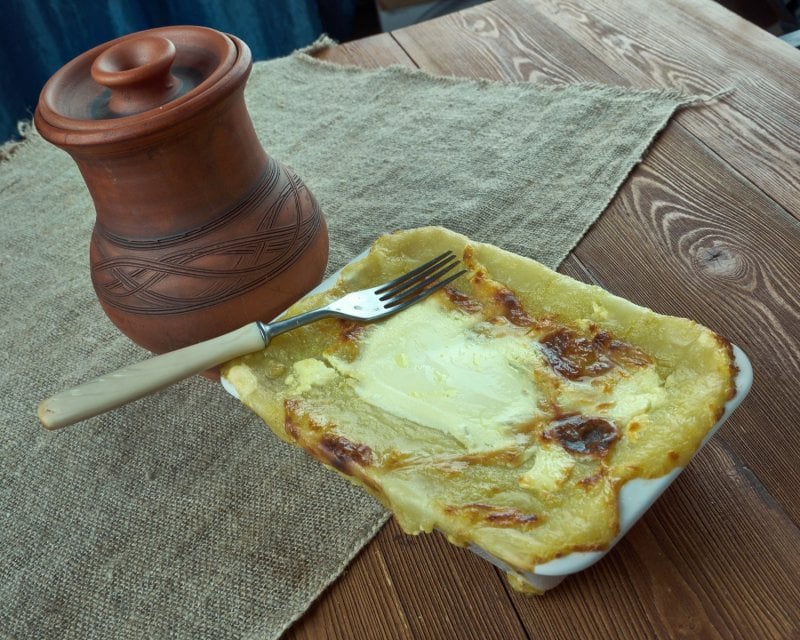 While a long hike in nature might be at the top of your list, you can't miss a visit to one of Scotland's many pubs and eateries.
You might have museums, theatres and casinos on your list, but a proper Scottish pub is a must.
Without a doubt, there are plenty to choose from. Some have established quite a name for themselves and have become must-visit and permanent fixtures on tourist guides.
In this article, we are going to mention a few places that you can include on your itinerary for your next trip to Scotland.
As you'll find these vary from traditional pubs in major cities to small, quaint establishments in small villages all over the country.
The Abbotsford
Located in Edinburgh, The Abbotsford is a period-style pub that dates back to the Edwardian era.
Popular with both locals and tourists, the pub sports an inviting lavish Edwardian decor. To top it all off, the pub offers a fantastic choice of real ales.
Nothing much ever changes inside this bar, which is what makes it such a popular destination.
Guildford Arms
Also found in Edinburgh, the Guildford Arms is a must-visit destination. With its Victorian-style decor, yet casual and inviting atmosphere, it is one of the busiest eateries in the cities.
Furthermore, the establishment is known for its good choice of ales and excellent food.
The Guildford Arms is the perfect place if you want to soak some Victorian atmosphere amidst some proper Scottish food!
The Ship Inn
Found off the beaten track, in the small coastal town of Elie, a visit to The Ship Inn comes highly recommended.
Named after its ship-themed decor, this eatery is located by the sea with stunning views of the water. The location of the pub is special and it is one of its main attractions.
And to make the experience complete, the food the exceptional with plenty of space on two floors and a terrace for good weather.
The Bonnie Badger
This pub is not your run-of-the-mill establishment! Owned by Michelin chef Tom Kitchin, The Bonnie Badger is quite famous amongst locals and tourists.
Situated in Gullane, here expect the food to be on a totally new level. To complete the experience, add in stylish decor and a sitting area in the terraced garden and you're in for an incredible experience.
Kilchrenan Inn
If history is what you're looking for, together with good food, ale and spectacular views, then Kilchrenan Inn should be top of your list!
This pub is situated in a beautifully converted 18th-century trading post in Kilchrenan, on the shores of the stunning Loch Awe.
While the Loch and its spectacular views might get you out there, a visit to the Kilchrenan Inn might extend that trip to include some good food and an amazing atmosphere.
The pub is famous for its incredible food and choice of ales, malts, gins, and you can even spend the night in one of the 3 guest bedrooms.
Soak in everything Scotland has to offer at one of its fabulous pubs.
The above are only a few of the best pubs and eateries you'll find in Scotland. The country is full of such establishments that will enrich your experience whether you are a local or a visitor.
You'll find these quaint or stylish eateries anywhere; in big cities, small villages off the beaten path. Wherever you go in this amazing country you'll likely come across a fantastic pub with great food and a good choice of ales.
---
Other posts